Improve applicant quality with a Career Site that inspires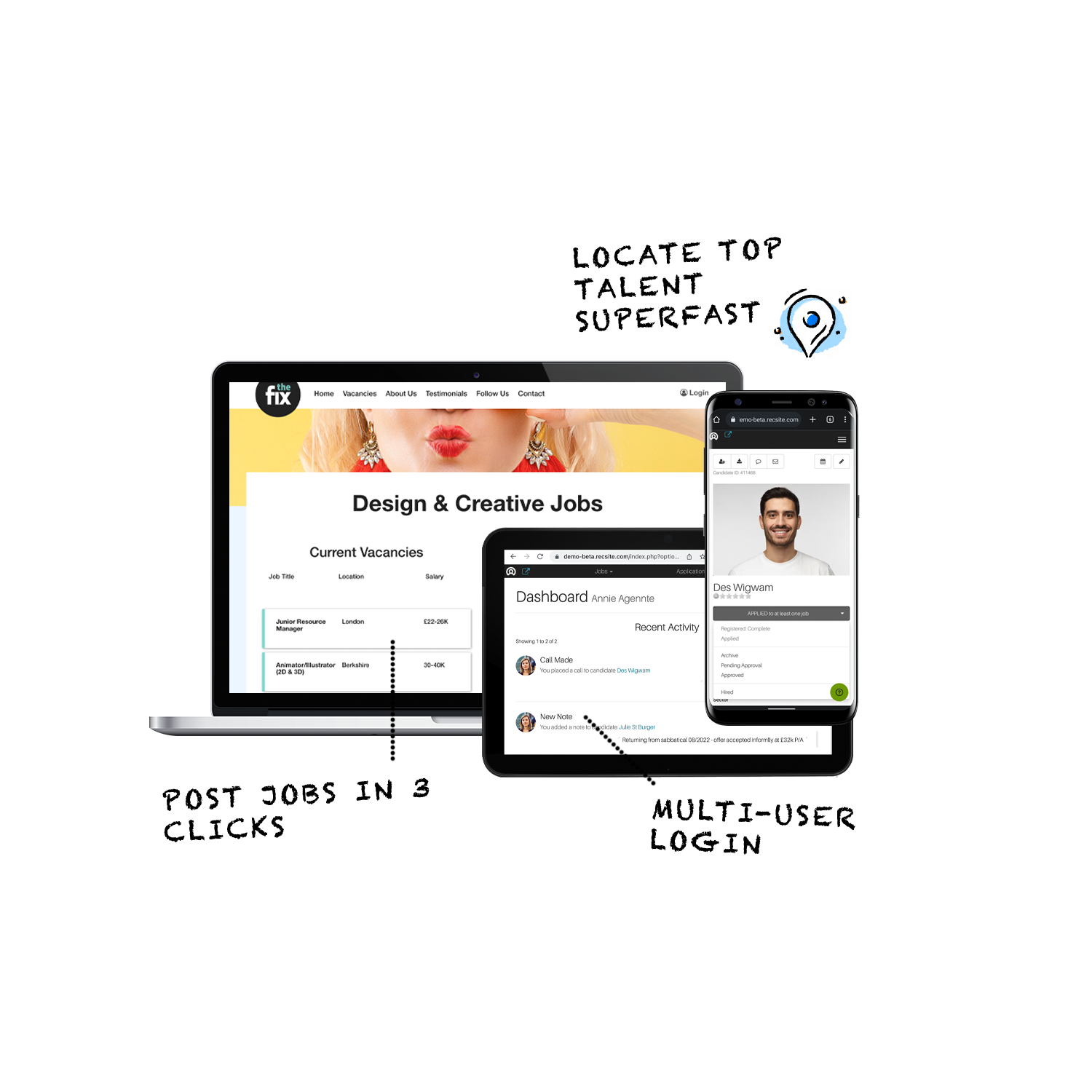 Engaging recruitment sites that build trust throughout the hiring process, converting visitors into applicants.
What Recsite does very well is mesh in and integrate with our existing website and corporate image.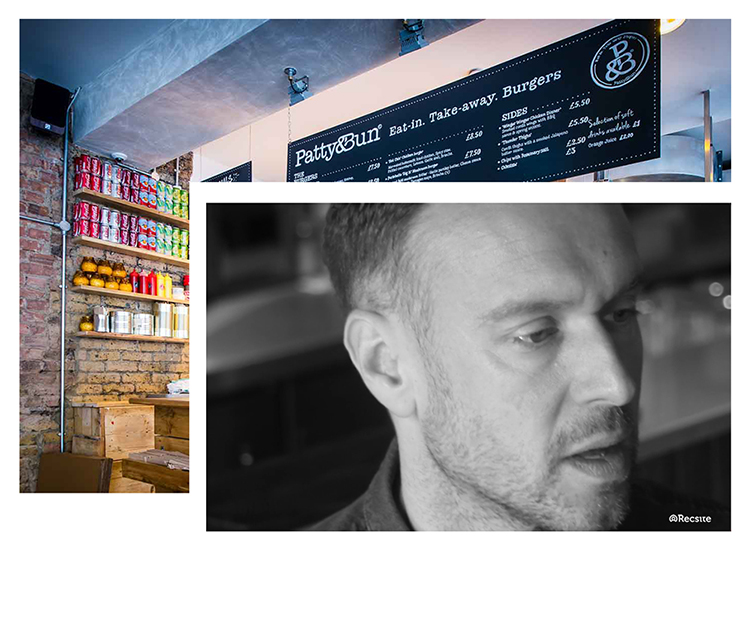 Move on from static apply forms
Harness leading job board technology to power a truly interactive, multi-step recruitment experience across websites, apps and media channels.
Boost your employer brand
Give staff a clear pathway to apply for jobs across your company with a custom recruitment experience powered by Recsite.
Offer applicants an authentic insight into what it's like to work with you.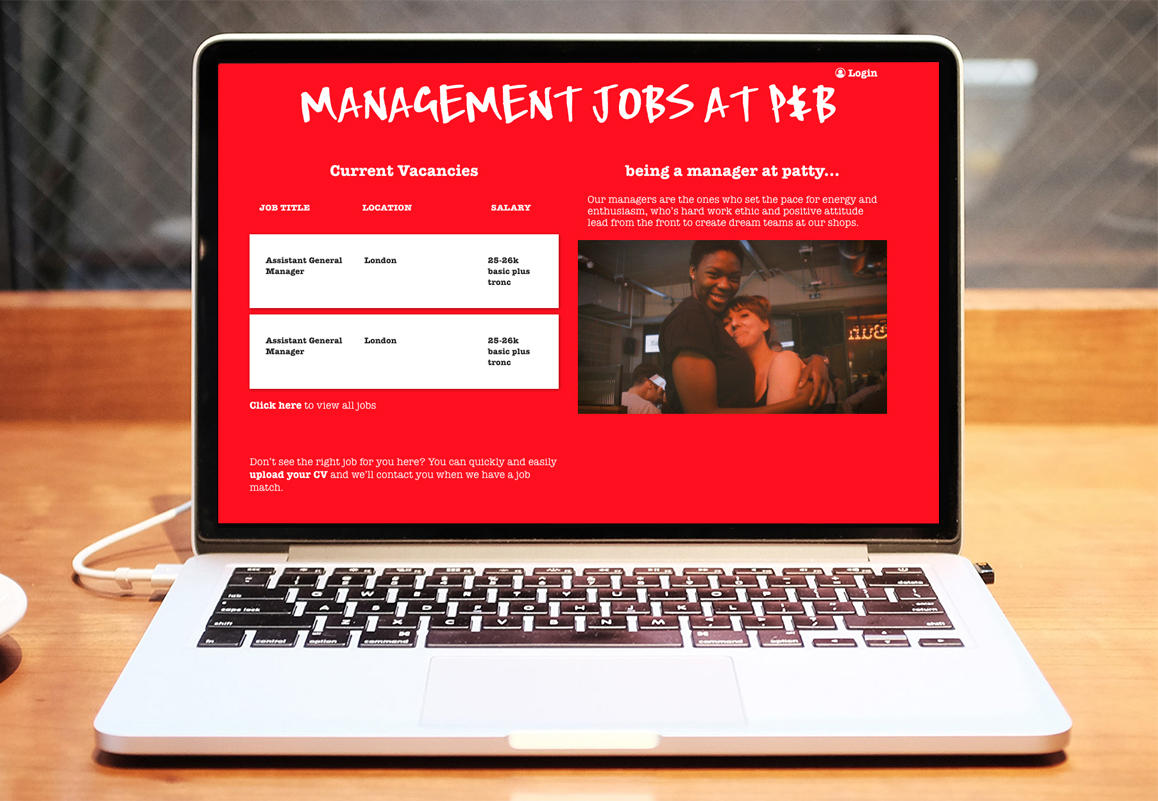 HelloHow can we help?



I'm keen to build a stand-alone website or app dedicated to HR & recruitment
Recruitment. Redesigned.
Recruit and retain key staff with our white-labelled recruitment experience.
Building successful talent channels and communities takes more than just tech, it takes specialist consultancy and support.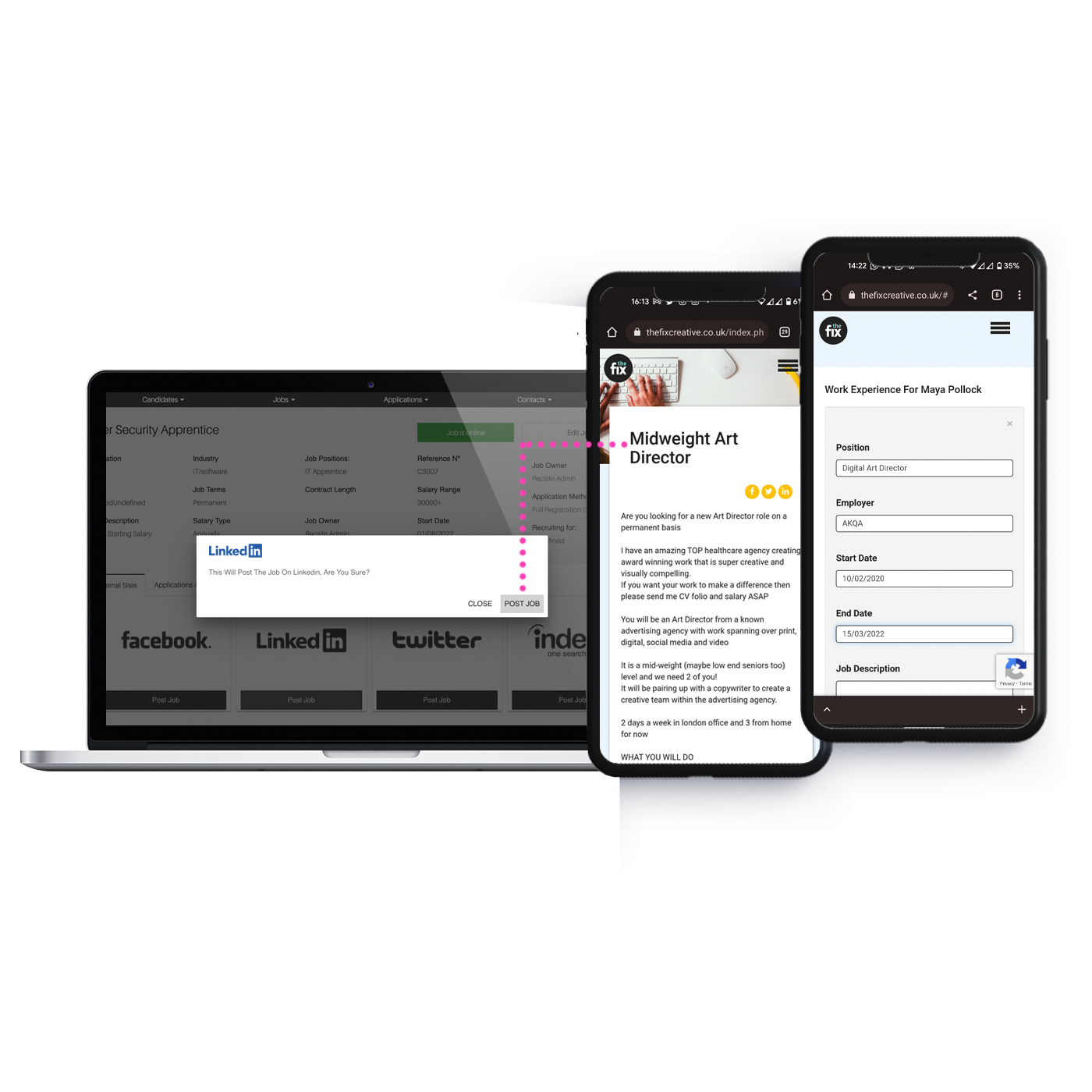 They love us. You will too
Recsite's candidate experience suite encourages candidates to complete their full work history and preferences. The real game changer is that our HR team are able to augment candidate profiles as they learn more about them and nudge them through the process.
Recsite provided a service that delivered the website we had envisaged; on time, on budget and on brief. The after care service has also been superb. They are quick to respond to our questions and offer clear and concise advice and solutions when requested. Our expectations have been exceeded.
ATOM continues to be impressed by the quality of service and products provided by Recsite. I have never felt that anything I have asked for is too much trouble and they are always able to take my, sometimes rough ideas, and run with them, and add value. I recommend Recsite as we could not have got this far without their support and guidance.
What Recsite does very well is mesh in and integrate with our existing website and corporate image.