Recruitment just got a whole lot easier.
Supercharge your hiring with a recruitment process that works straight out-the-box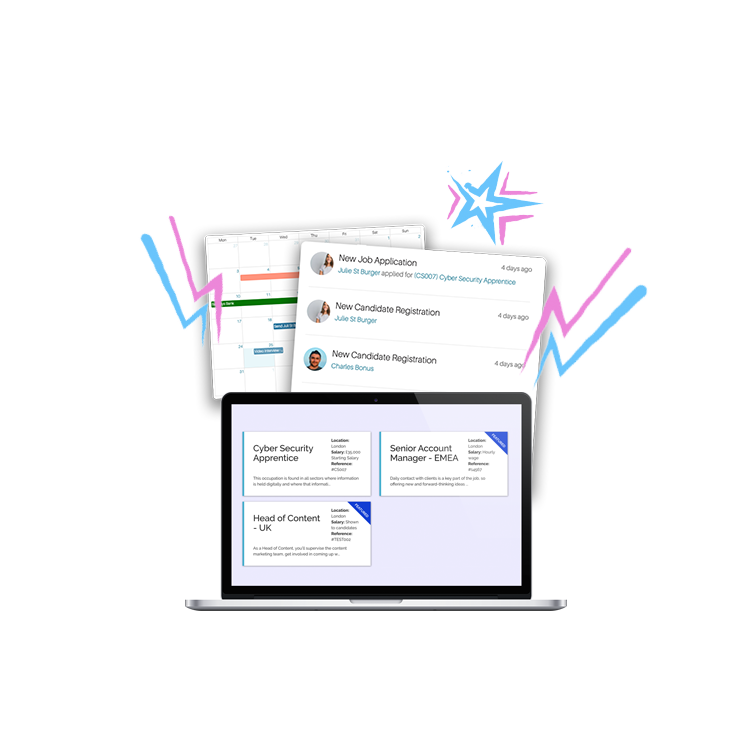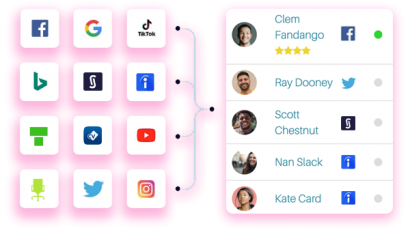 Source & attract
Contextual advertising tools identify the best slots for your business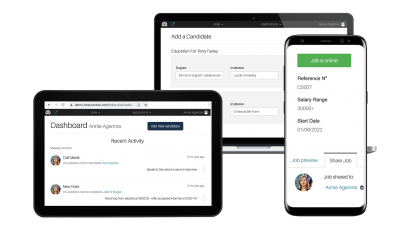 Engage & convert
Offer a consistent and positive candidate experience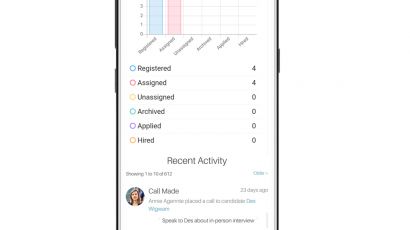 Evaluate & review
Give Hiring Managers access to only what you need them to see.
Our clients love Recsite.
You will too.
Speed, navigation, layout, additional info/details are all improved/helpful so thanks for your efforts!
Recsite has helped us establish a single database for all steps in the recruiting process
What Recsite does very well is mesh in and integrate with our existing website and channels
Creating our own talent channel has meant better candidates, less competition and more placements
Recruiting software
Easier recruitment for your business
Stop struggling with a clunky hiring process. Recruit, screen and deploy talent from one system.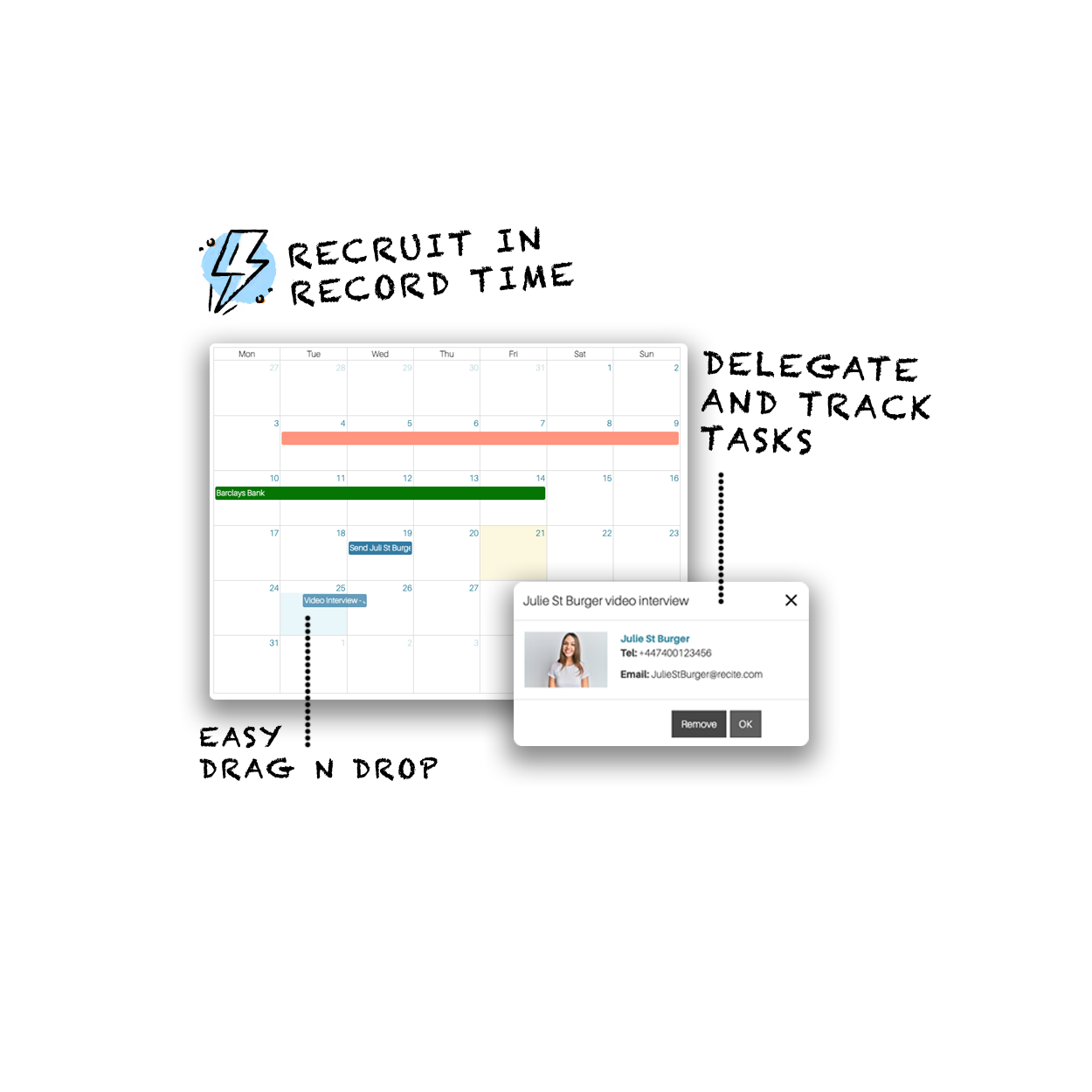 You just can get the staff these days
Find candidates fast with auto-posting
Impress talent with a branded application portal
Take back control with recruitment software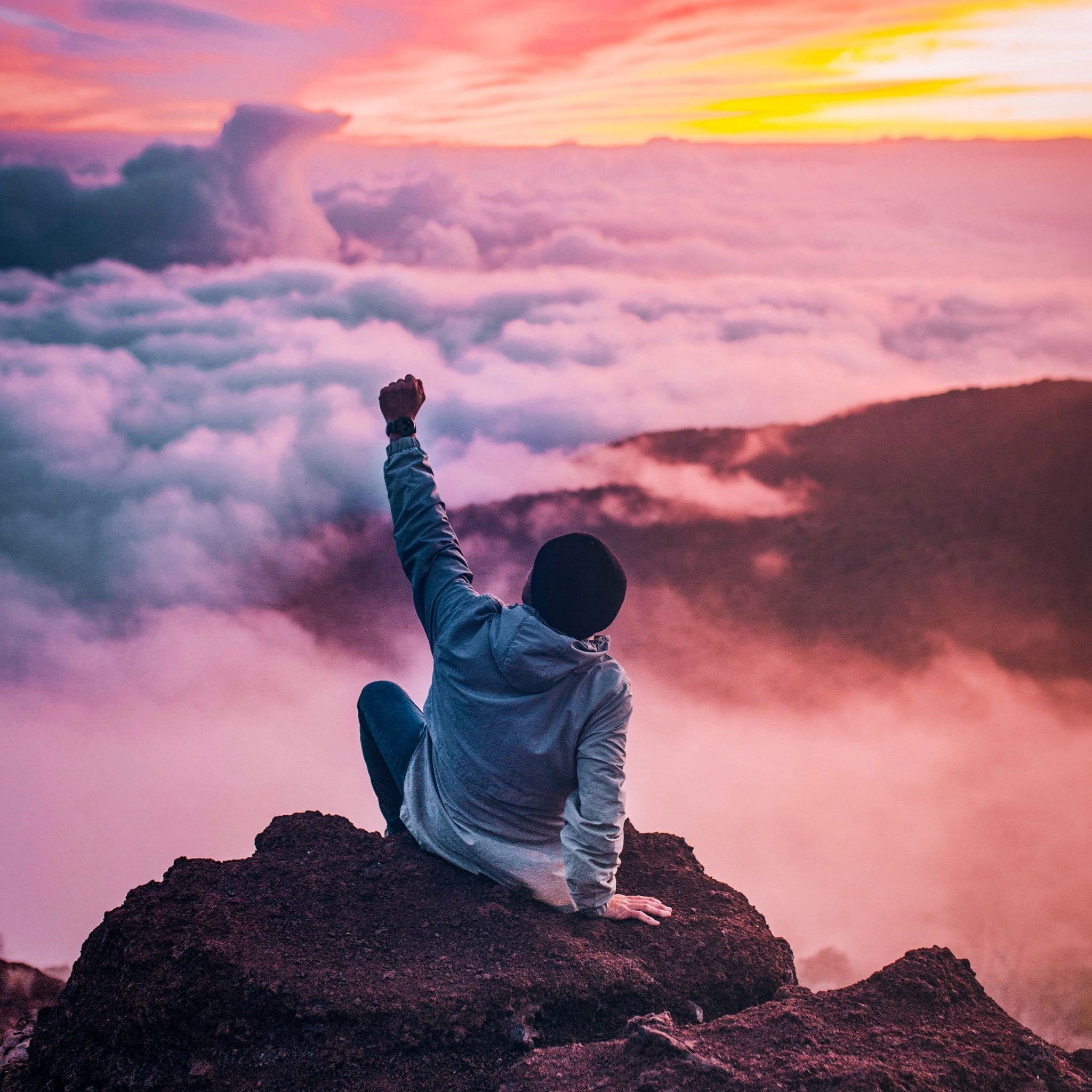 Recruitment web design
Attract, impress & convert candidates
Launch a game-changing recruitment website that pro-actively seeks and sorts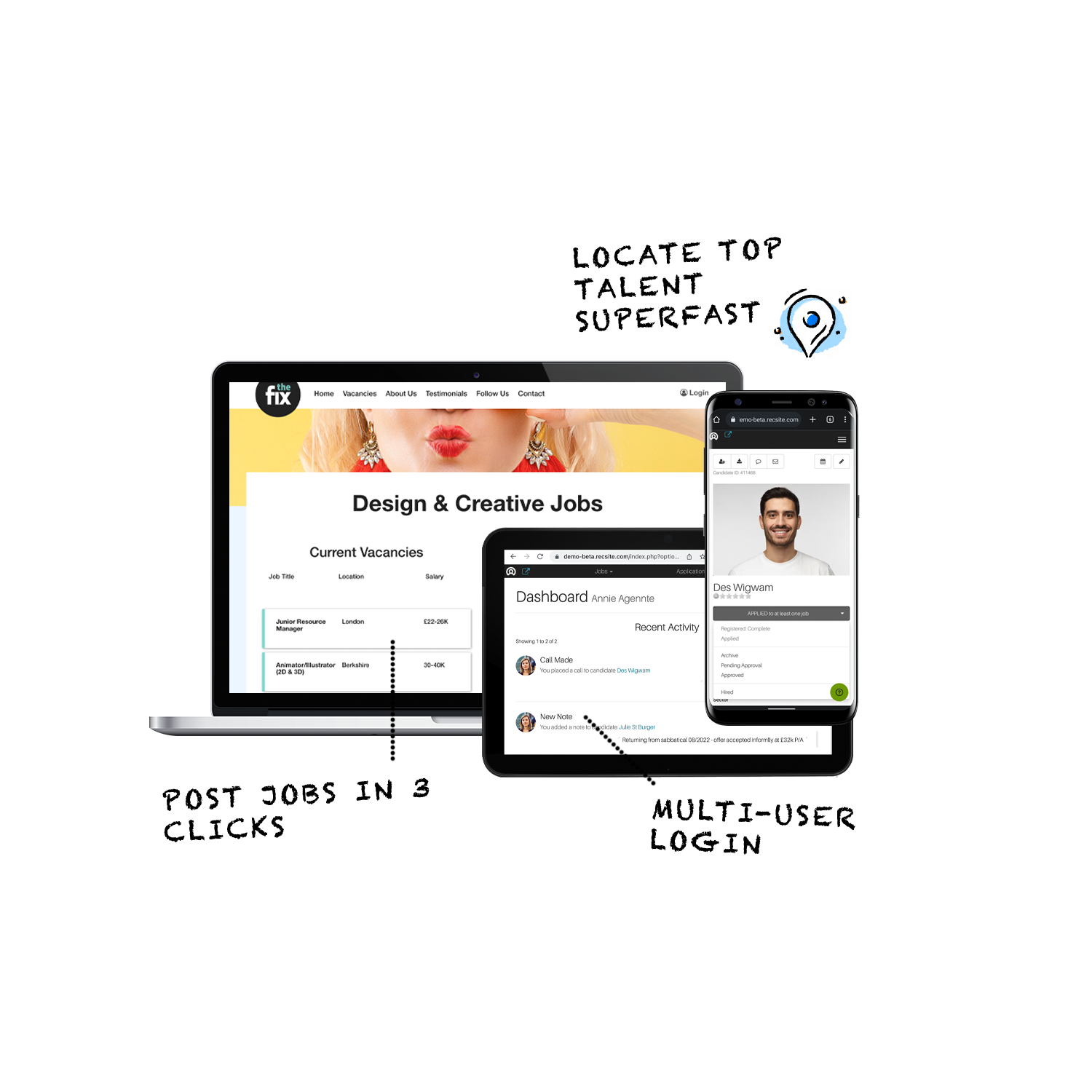 talent acquisition
Improve outreach and engagement
Diversify your audience of qualified candidates and solve operational problems before they start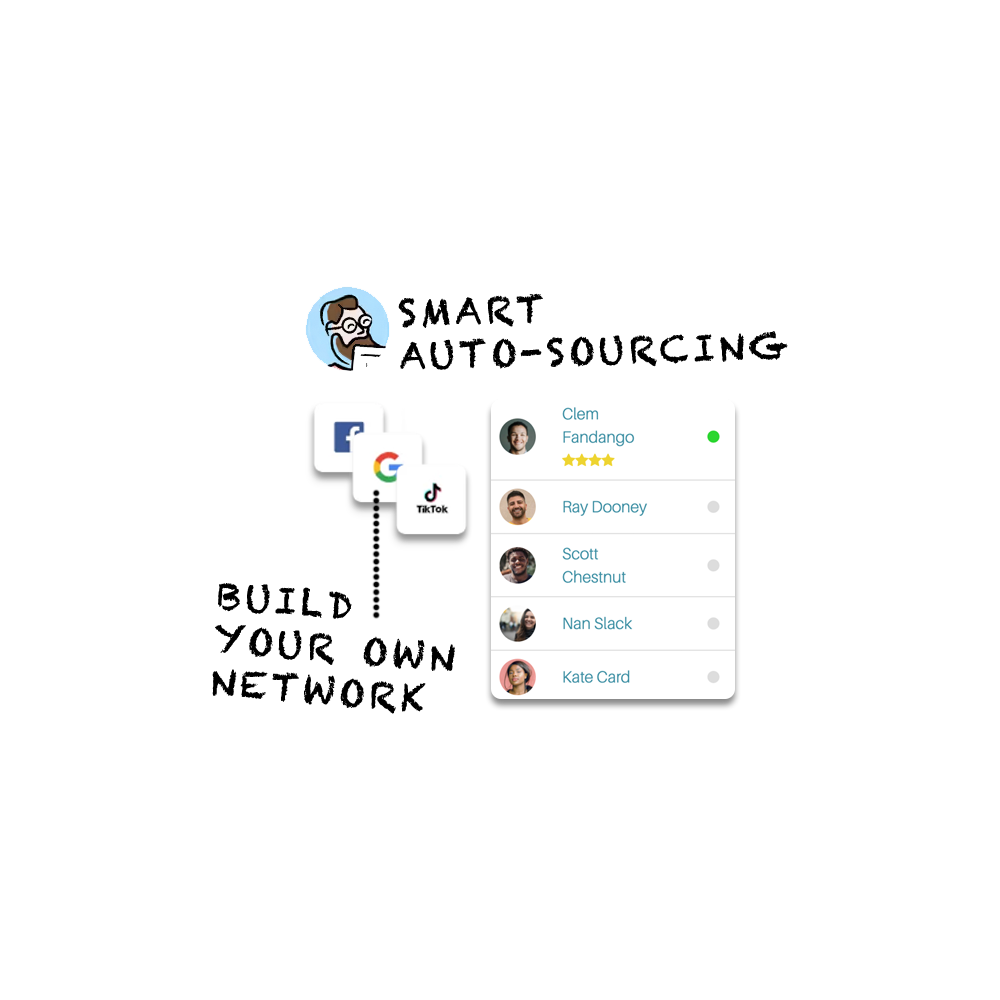 Or, tell us about your business...
Fuel your business with talent that fits
Know the depth of your talent pool
Reduce staffing problems
Scale your business confidently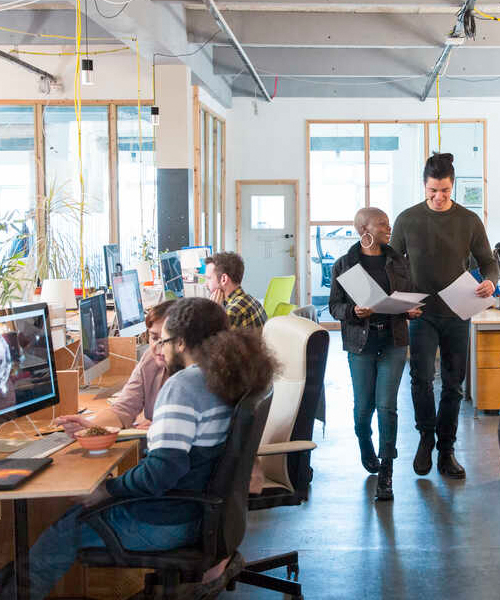 ❝ Recsite has helped us establish a single database for all steps in the recruitment process ❞

Group HR Manager, CoachUSA
Look ahead to sustainable growth
Does your careers page actively attract candidates and engage with them for the long-term?
If not, consider launching a pilot site in a sector in which you're struggling. You'll be surprised what we can do.