Discover a state of recruitment zen
Whether it's promoting a single job or rebuilding your recruitment process, calmer hiring begins with Recsite.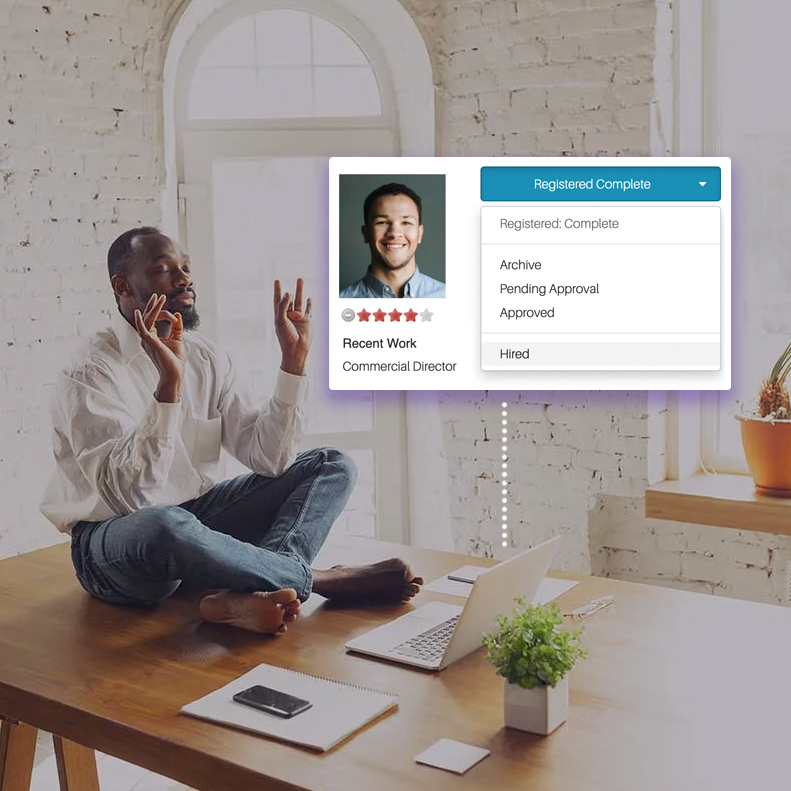 ❝ Recsite has helped us establish a single database for all steps in the recruitment process ❞

Group HR Manager, CoachUSA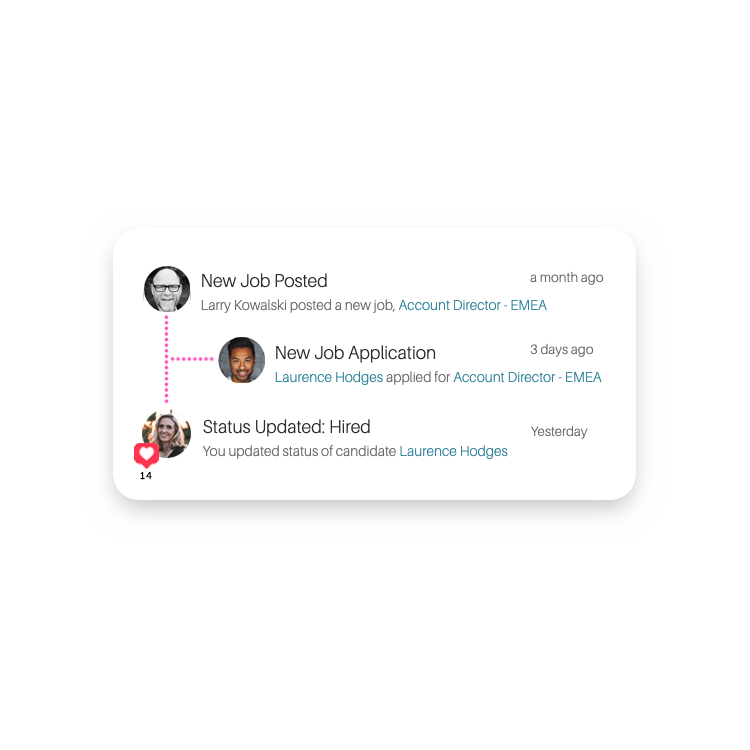 Make recruiting a team effort
Give your team the tools to make hiring intuitive. Discover a recruitment solution where website, software and job advertising all work together from day one.
Screen and share applicants anywhere
Recsite saves you time at every stage of recruitment - from sourcing to nurture to hiring and beyond.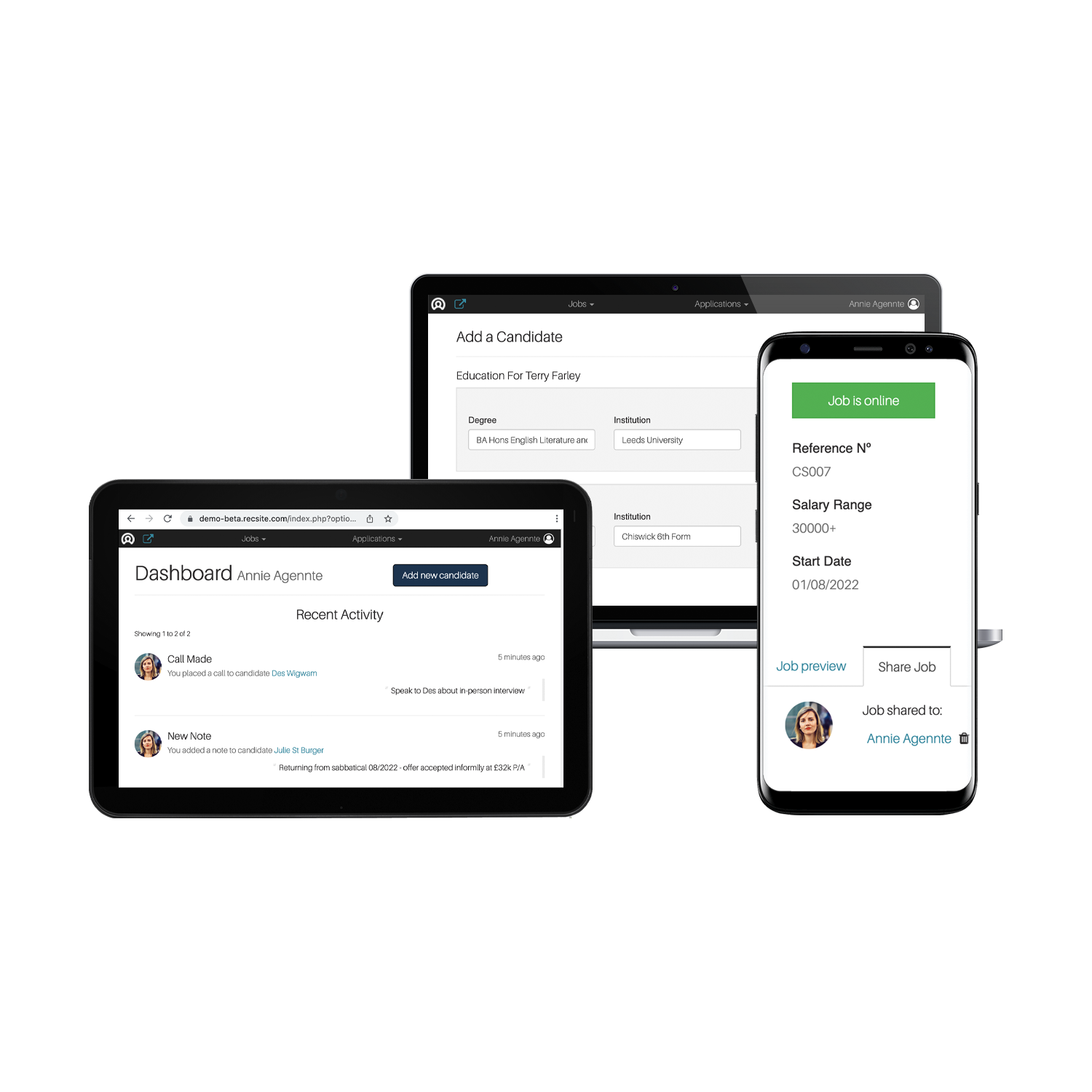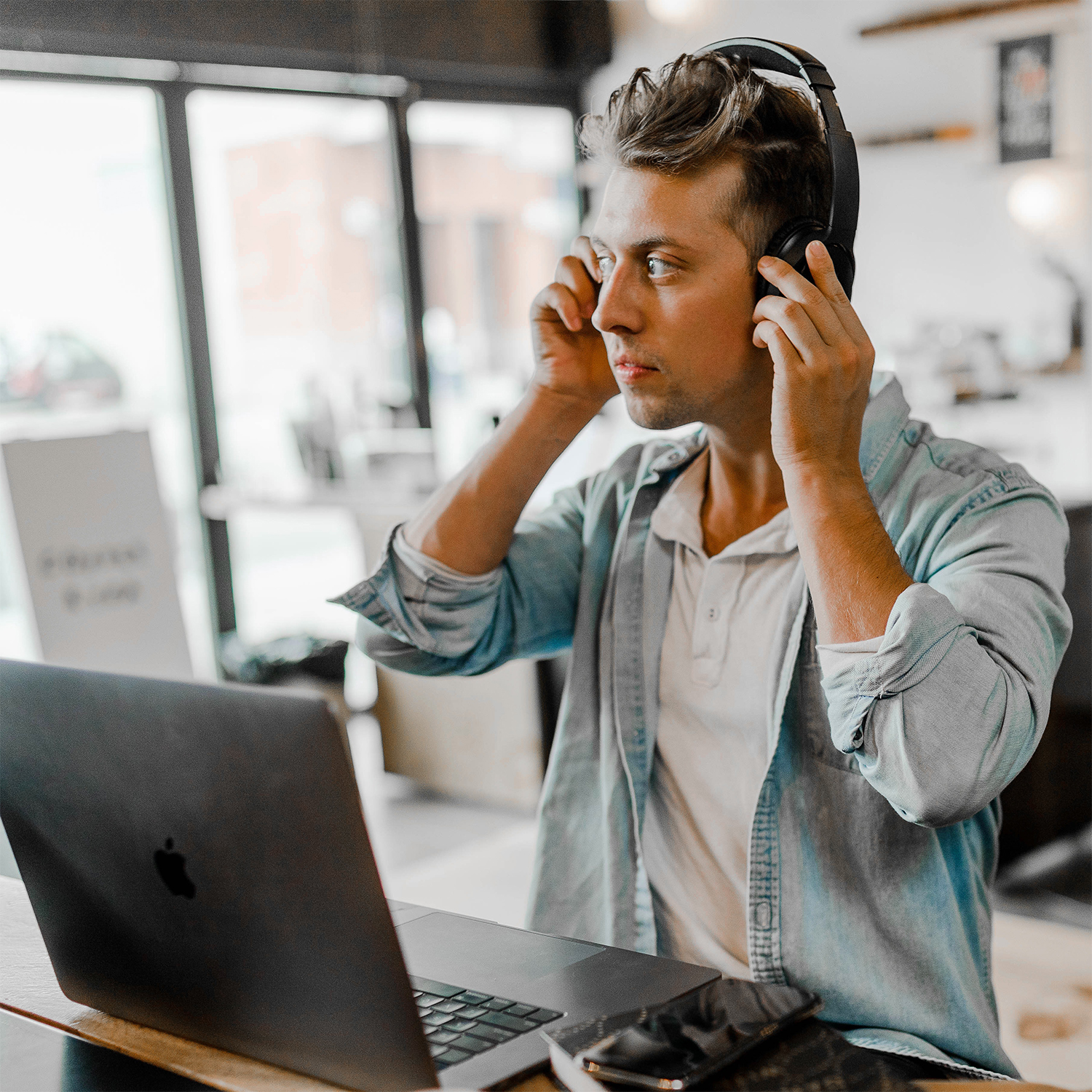 Save time & improve accuracy with candidate self-service
Get 23% more job offers accepted
Automatically send status alerts to candidates
Boost staff retention with career pathway tools
Delegate and track tasks across HR
Help colleagues to focus their time on direct contact with high-value prospects. Track all activity and record KPIS across global recruitment teams.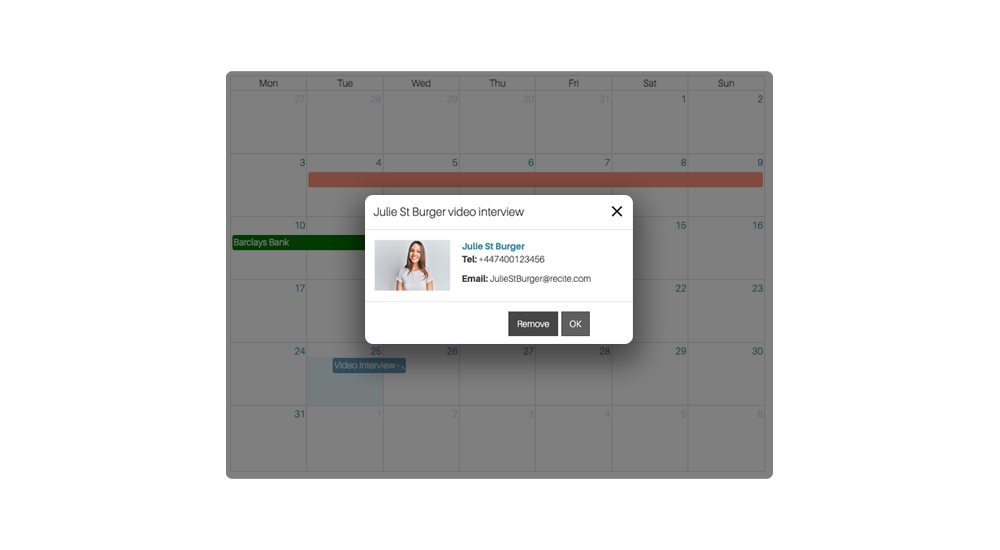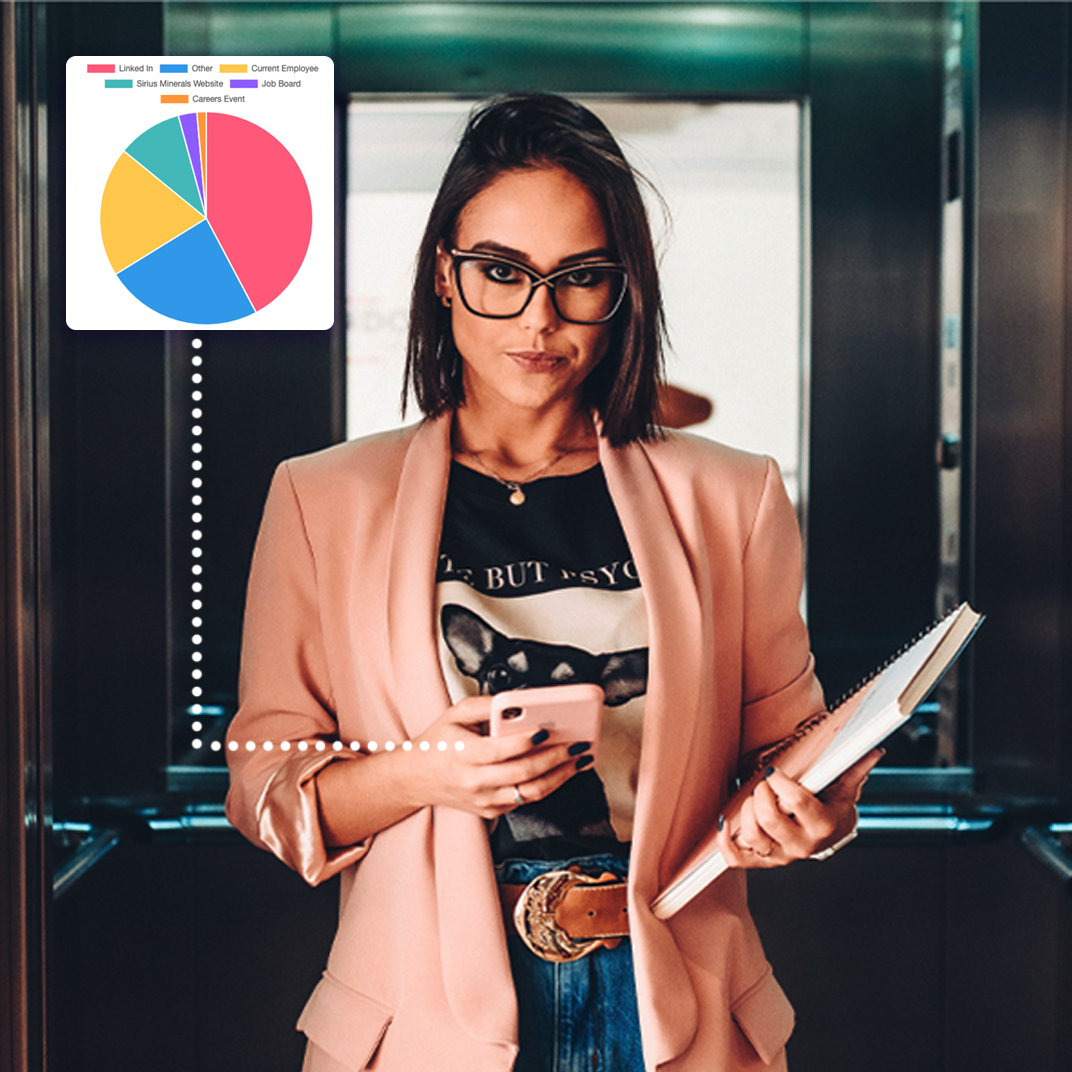 Restore order to your workforce
Get buy-in with easy-to-use tools
View reports and gain data insight
Track all activity and monitor pipelines

They rely on us. You will too

Recsite has transformed the way that we work. The software has allowed our candidates to securely register and for us to match them to jobs very easily. We can also do so many things we couldn't before, such as SMS alerts to candidates, updating our own News bulletin on our website, automatic posting of our job vacancies onto numerous job boards and social media sites, plus much more. Recsite are a very important partnership and we are in continuous discussion with Oliver and the team about new ideas to keep up with the ever changing market. I would highly recommend.
Working with Recsite has been a real pleasure and I would genuinely have no hesitation in recommending them to any business looking for an integrated e-recruitment system. From the onset the staff at Recsite demonstrated real knowledge and professionalism and this was backed up by absolutely first-class delivery, ensuring our project was delivered on-time and on-budget. It's rare to find a business that genuinely exceeds expectations but Recsite have achieved just that.
ATOM continues to be impressed by the quality of service and products provided by Recsite. I have never felt that anything I have asked for is too much trouble and they are always able to take my, sometimes rough ideas, and run with them, and add value. I recommend Recsite as we could not have got this far without their support and guidance.
Speed, navigation, layout, additional info/details are all improved/helpful so thanks for your efforts!
Recsite has helped us establish a single database for all steps in the recruiting process
Or, tell us about your business...
Recruitment. Redesigned.
Everything we do at Recsite is focussed on the candidate experience. We start with making candidates happy and work back from there.