Recruit unlimited.
Our pricing is designed to allow you to scale your talent team for a predictable monthly subscription. You post the jobs, we'll take care of the rest.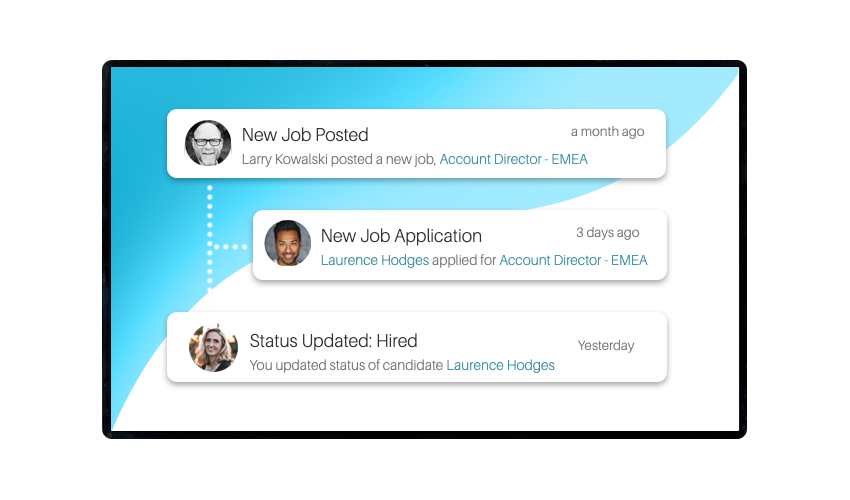 < 50 staff
Tools you need to recruit like a pro
Unlimited active jobs
Pay as you go job advertising
3 admin users
Single page careers website
Corporate branding
£25 Studio credit p/m
Self-service data migration
Live chat & email support
Preferential rates with Agencies
Let's go
< 150 staff
A great leap toward recruitment zen
Everything in Start-up, plus:
Concierge Job Advertising
10 Admin users
Multi-page page careers website
Full brand styling
£50 Studio credit p/m
Managed data migration
Chat, telephone & email support
Let's go
> 150 staff
Fully automated luxury recruitment
Everything in Growth, plus:
Fully automated job advertising
Unlimited sub-team members
Stand-alone recruitment website
Custom website design
£100 Studio Credit p/m
Free custom data migration
Custom contract terms
Let's go
P.A.Y.G
Extras
"The details are not just details, they are the design" Charles Eames
Studio Services - £395 per day
Custom website design
Video pre and post-production
Social media branding services
Photography and image sourcing
Strategy and labour market consultancy
Bulk Email Design and Delivery
Graphic design services
Search Engine Optimisation services
Paid media consultancy
Consumable Products
Designed Social Media Post (Job Advert) - £39 per post
Native apply forms (powered by Typeform) - £15 per application
Candidate importing - £1 per candidate
Email campaign delivery - £0.015 per recipient
SMS packs - 1000 sends for £100
Let's go
Recsite's candidate experience suite encourages candidates to complete their full work history and preferences. The real game changer is that our HR team are able to augment candidate profiles as they learn more about them and nudge them through the process.
Our company has been a customer of Recsite for the past several years assisting us with our recruitment needs and helping us establish a single database for all steps in the recruiting process.  Oliver was always professional and efficient providing exceptional customer service. Even with a 6-hour geographic time difference, his response time was nothing short of superb.  He is well-versed in their product knowledge and was always able to offer solutions that kept us on the cutting edge of technology to assist us with our recruitment needs.  I would highly recommend Oliver and the entire Recsite team to other companies.
Recsite has transformed the way that we work. The software has allowed our candidates to securely register and for us to match them to jobs very easily. We can also do so many things we couldn't before, such as SMS alerts to candidates, updating our own News bulletin on our website, automatic posting of our job vacancies onto numerous job boards and social media sites, plus much more. Recsite are a very important partnership and we are in continuous discussion with Oliver and the team about new ideas to keep up with the ever changing market. I would highly recommend.
I found working with Recsite to be a very positive and productive experience. I felt the team understood my industry and offered sensible, practical advice as well as an effective website solution. I found them to be a reliable, intelligent service provider standing out from their competition. I wouldn't hesitate to recommend the Recsite team in the future.
Recsite provided a service that delivered the website we had envisaged; on time, on budget and on brief. The after care service has also been superb. They are quick to respond to our questions and offer clear and concise advice and solutions when requested. Our expectations have been exceeded.
Working with Recsite has been a real pleasure and I would genuinely have no hesitation in recommending them to any business looking for an integrated e-recruitment system. From the onset the staff at Recsite demonstrated real knowledge and professionalism and this was backed up by absolutely first-class delivery, ensuring our project was delivered on-time and on-budget. It's rare to find a business that genuinely exceeds expectations but Recsite have achieved just that.