Career websites that pro-actively seek and convert talent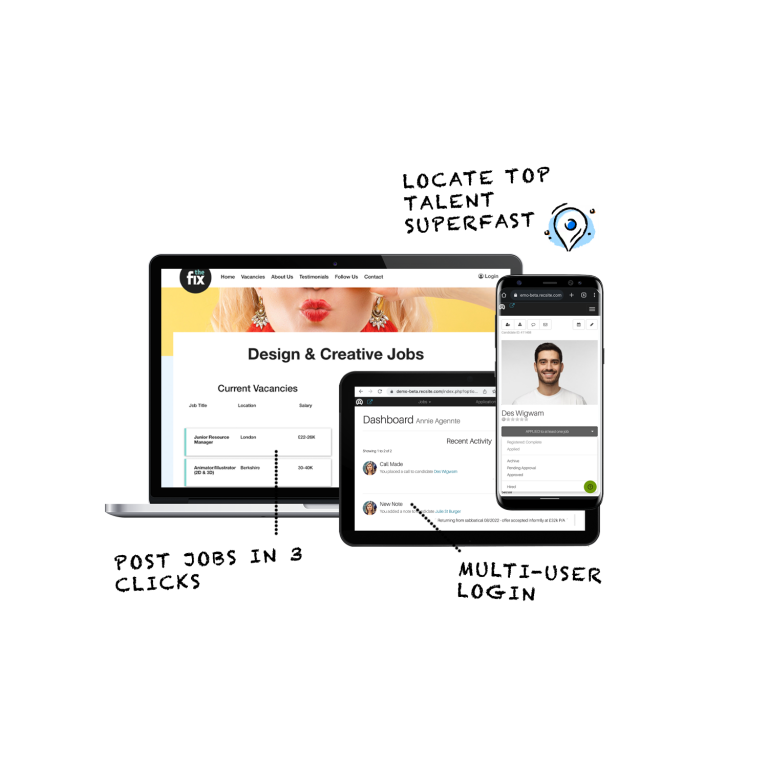 A company careers page isn't just a digital space, it's a 24/7 recruitment ally, tirelessly seeking the perfect talent day and night

Done right, a careers website can be a magnetic force attracting the right candidates while filtering out the not-so-fitting ones.

Not only that but a careers website should become the hub for all recruitment activity helping to diversify and strengthen talent pipelines.

Crafting this powerhouse careers page involves some key elements. It starts with content (videos, photos, and the genuine voices of your employees) and ends with a trusted candidate experience that connects job listings, search and an intuitive apply process. Authenticity is the golden rule here; honesty and transparency make the hiring process smoother, benefiting both candidates and recruiters. It may take a bit of effort, but the payoff is immense.

"64% of job seekers consider a careers website the most valuable resource when embarking on their job search journey."
CoachUSA transforms nationwide staffing with connected careers website and software

This national transport company began using Recsite to recruit drivers nationwide and quickly solved operational issues caused by driver shortages.
Power your Careers Website with our candidate experience stack
To make sure your careers page shines, you've got to make it discoverable. ..

Search engine optimization (SEO) magic will boost organic visibility while a unified approach to job advertising ensures a broader range of applicants.

In today's fast-paced digital world, captivating your visitors is paramount. Compelling headlines, striking imagery, and informative videos are your secret weapons, given most folks' short attention spans. Now, let's talk about targeting the right talent. Your careers page should be tailor-made for your ideal candidates. Design, content, and functionality should communicate your authentic employer value proposition. This means keeping it real, not dressing up job roles to be something they are not.

Keeping things straightforward is key; user-friendly job search features let candidates quickly find the perfect position in their preferred location and industry. Multi-step registration processes and time-saving tools like CV parsing and Quick Apply buttons show candidates you're connected, and their applications won't vanish into thin air. Incorporating recruitment software takes your hiring game to the next level. A candidate portal streamlines applications, interview scheduling, and document management.



And don't forget mobile-friendliness; 89% of job seekers rely on their mobile devices for job hunting.

Ensuring your page shines on mobile screens is essential for attracting and retaining top talent.

Your careers page is more than a webpage; it's a strategic asset in the brave new world of work. Investing time and effort in crafting an engaging, informative, and interactive page is your ticket to building a sustainable talent pipeline and attracting the right talent to your organization.
Connect the dots across all your recruitment
With Recsite you're in good company
Recsite's candidate experience suite encourages candidates to complete their full work history and preferences. The real game changer is that our HR team are able to augment candidate profiles as they learn more about them and nudge them through the process.
Recsite provided a service that delivered the website we had envisaged; on time, on budget and on brief. The after care service has also been superb. They are quick to respond to our questions and offer clear and concise advice and solutions when requested. Our expectations have been exceeded.
ATOM continues to be impressed by the quality of service and products provided by Recsite. I have never felt that anything I have asked for is too much trouble and they are always able to take my, sometimes rough ideas, and run with them, and add value. I recommend Recsite as we could not have got this far without their support and guidance.
What Recsite does very well is mesh in and integrate with our existing website and corporate image.