Centralise all agency leads and applicants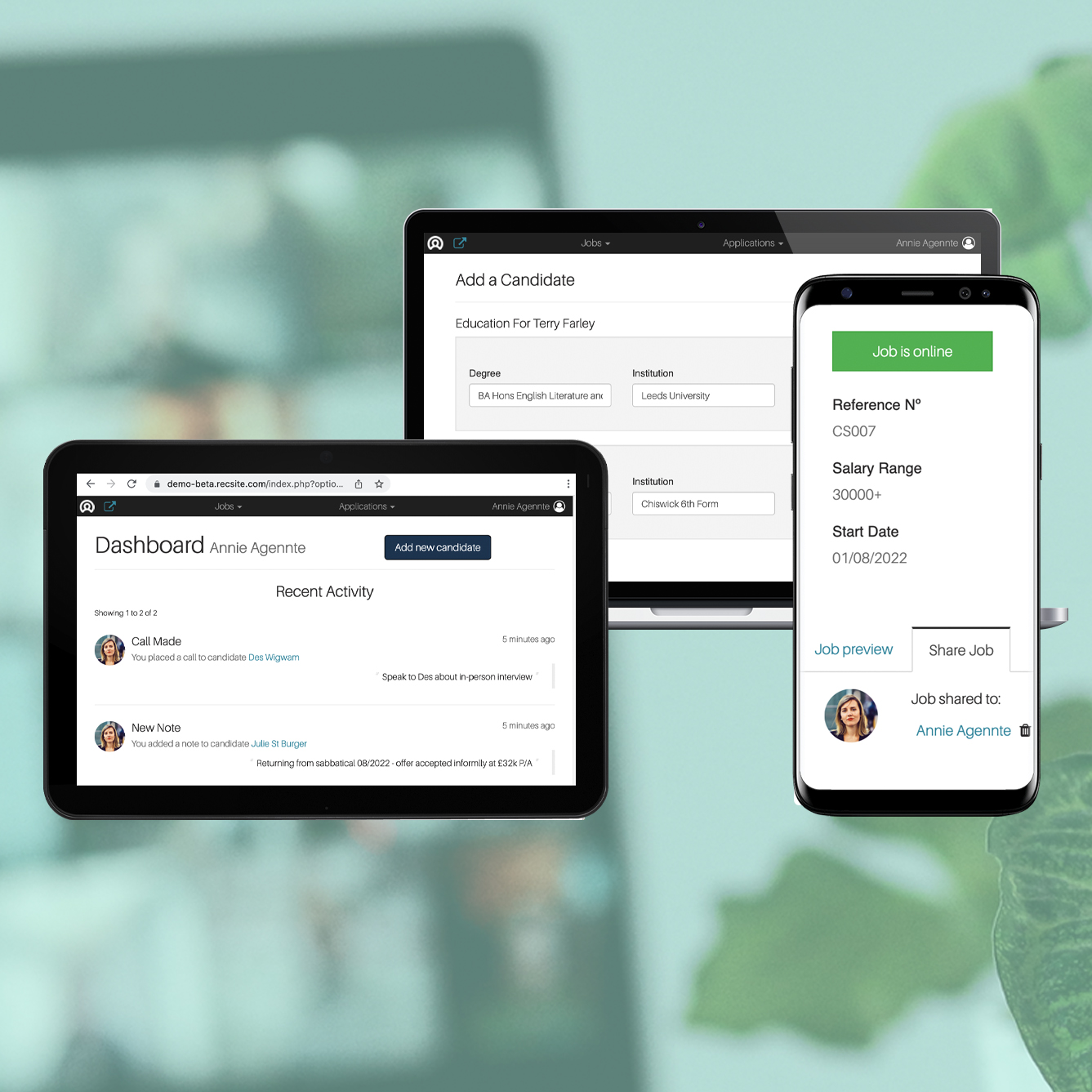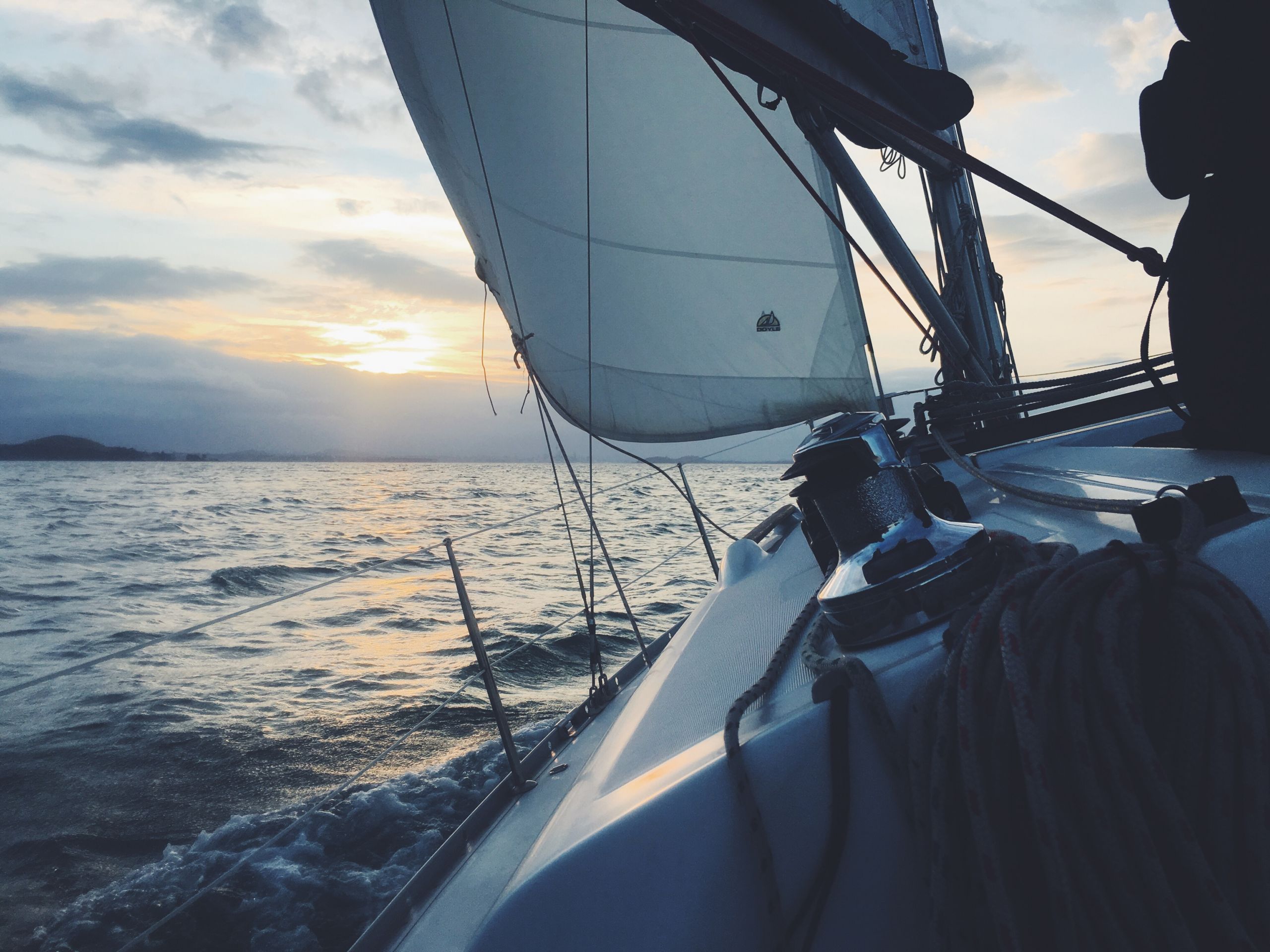 Essential kit for
recruiting online
Every candidate, every applicant. Take back control of your recruitment process.
Get 23% more job offers accepted
Automatically send status alerts to candidates
Boost staff retention with career pathway tools




Recruitment. Redesigned.
Everything we do at Recsite is focussed on the candidate experience. We start with making candidates happy and work back from there.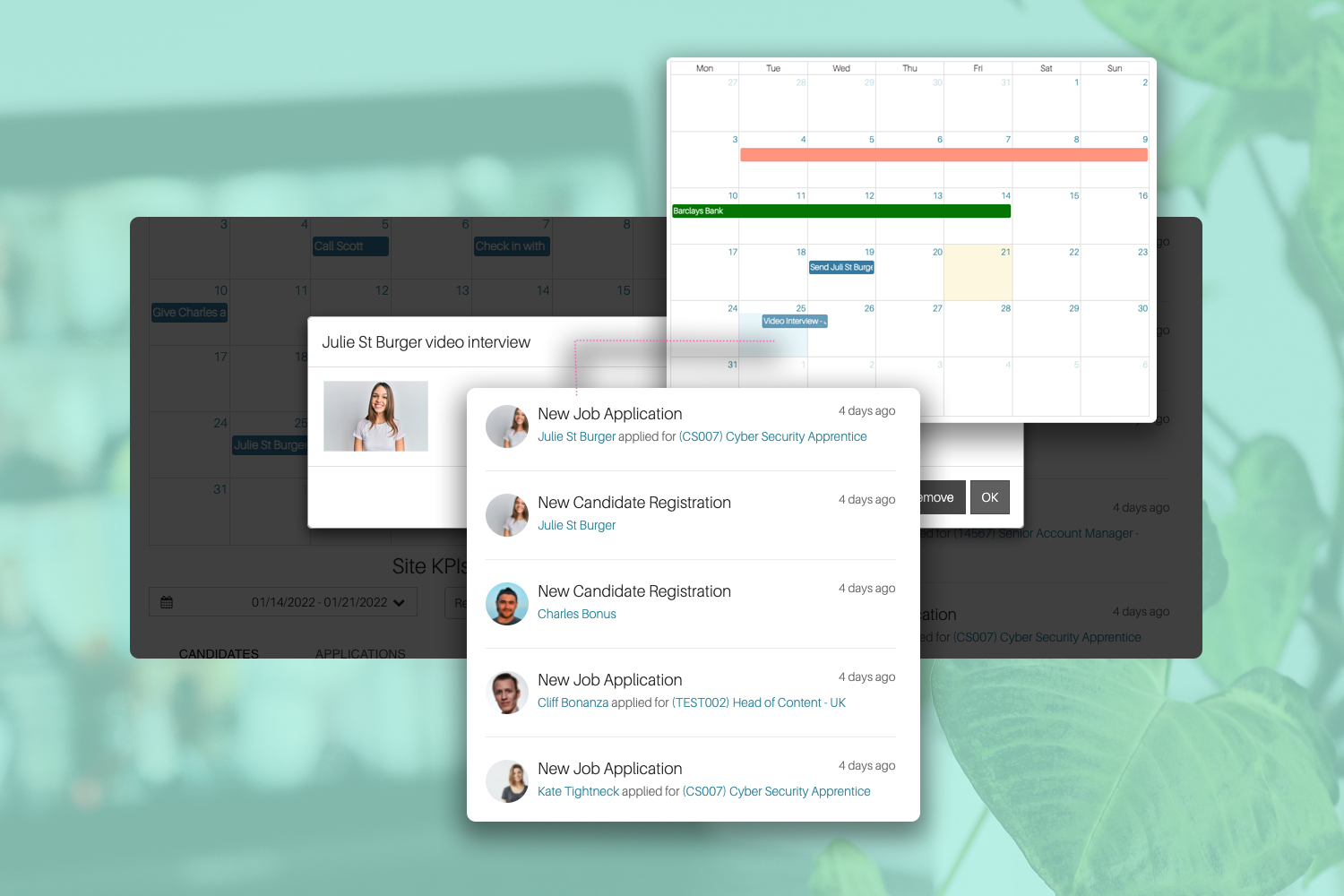 Or, tell us about you...
Choose the option that best describes your business
They love us. You will too